Consultix CellWizard™ Receivers are engineered to cope with the company unified vision to deliver a field-proof, user-friendly, small size, modular and easy-to-maintain products covering every user's field requirements and preferred setup.
In addition to its WRX Handheld family, Consultix extended its portfolio with a miniature pocket-size receiver; the MRX Handheld family that addresses the need for small field setup constituting just a pocket receiver supporting a broad range of personal computing devices.
Consultix Ultra-Portable CellWizard™ CW Receivers are the ideal tool for Indoor model calibration, coverage verification walk test, outdoor propagation model tuning and DAS injection tests up to 4 different frequencies at the same time.
You no longer have to carry a heavy backpack, a complex scanner or a laptop while CW testing.
The CellWizard™ MRX along with the WalkView™ App allows you to conduct all the measurements, geo-tag or map them to the floor plan then export them to your radio design software of choice… all from the comfort of your tablet.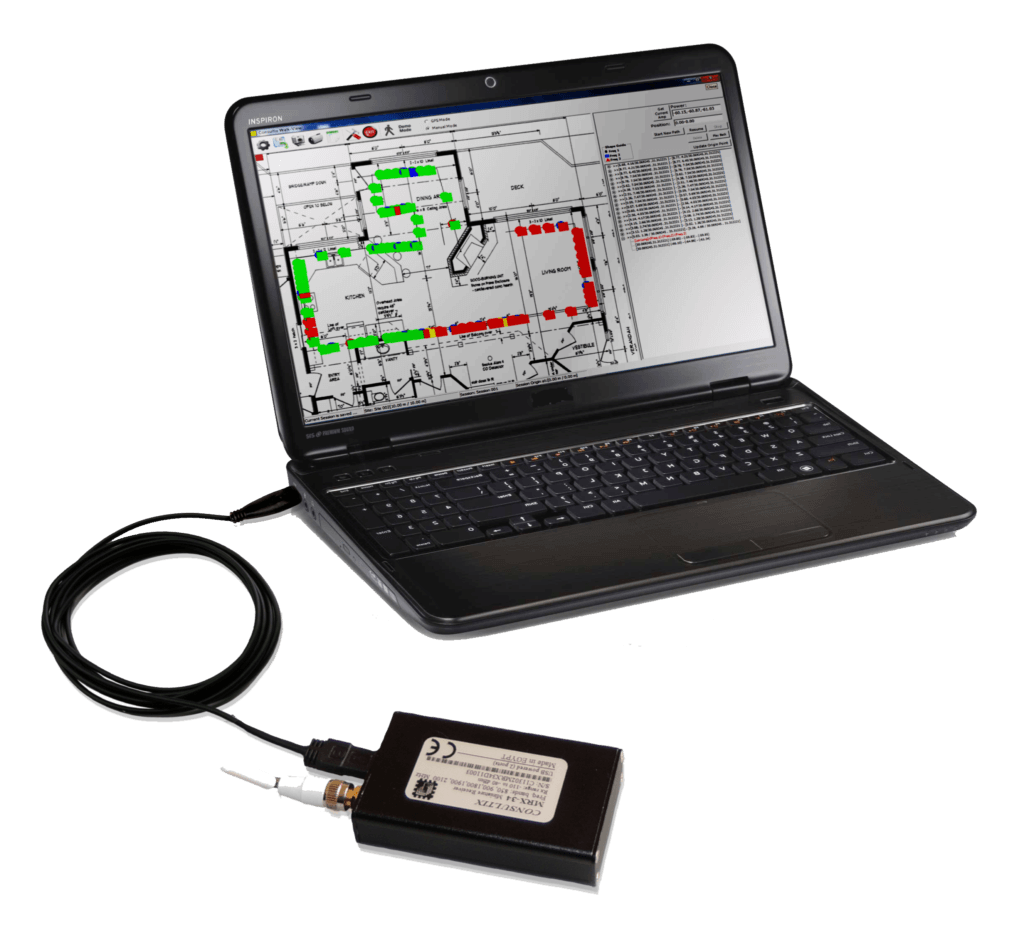 Portable Handheld Receiver

Multi-Channel Scanning up to 4 Channels

40-λ lee Criteria Support 2000 samples/second

-35 dBc Adjacent channel rejection
WalkView™
WalkView™ Software
Supports wide range of Map and Floor-Plan formats

Compatibility with iBwave, Ranplan, MapInfo, Asset, etc.

Indoor and Outdoor Modes with GPS Support

Raw and Averaged Data Files Available
Public safety / Tetra / LMR
| Model | WRX-33-B | MRX-34-C | MRX-34-D |
| --- | --- | --- | --- |
| Frequency Range | 300 to 3000 MHz | 300 to 3000 MHz | 300 to 3900 MHz |
| No. of scanned channels | Up to 4 | Up to 4 | Up to 10 |
| Frequency step | 100 KHz | 100 KHz | 100 KHz |
| Modulations | CW | CW | CW |
| Battery Operation | >3 Hours | NA | >3.5 Hours |
| Weight | <700 gm | <220 gm | <220 gm |
Ramy Reda
NPO Services Business Manager @ Nokia
We have been using Consultix CW Kit in the model calibration of our in-building projects. And we are happy with their after-sales support.
William Fung
CommScope Technologies (Hong Kong) Ltd
The WTX-35 transmitter is good and very suitable for our work due to its light weight and portability.