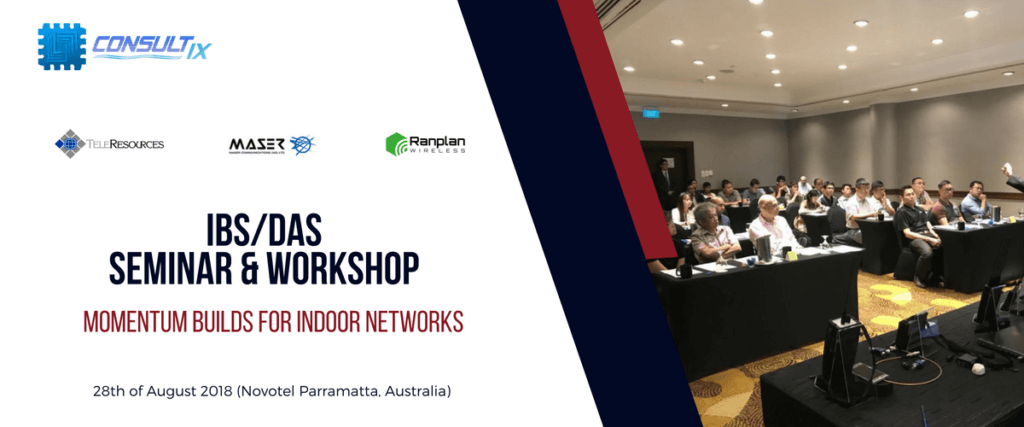 Consultix is delivering its 1-day IBS/DAS seminar and workshop in cooperation with our partner TeleResources for Australian key players. Covering IBS & DAS market trends, challenges, and solutions; the event comprised a half-day seminar followed by a hands-on workshop.
Speakers from our partners; Maser and Ranplan took part in the interactive discussions about trends of DAS infrastructure and HETNET planning.
The 1-day event came as a part of the "IBS/DAS day" series that the company is delivering around the globe.